Ronald Neal Marlett was born March 6, 1951, in Portland, Oregon. He was the third of four children Howard and Vera Marlett had before moving the family to California in 1958. Howard and Vera encouraged Ronís interest in the arts by regularly providing music lessons and art supplies for him. On the morning of his twelfth Christmas, Ron was given a Jon Gnagy oil painting set. He immediately took a liking to easel painting and adopted oil painting as one of his hobbies.
Ron joined the Coast Guard in 1970 and served as a seaman aboard the USCGC Winnebago, stationed at Honolulu, Hawaii. A year later he was transferred to the 14th Coast Guard Districtís public relations office. During the remaining three years of his enlistment, he worked on a monthly publication called Pacific Shield. One of his responsibilities there was to create a cartoon series entitled Ensign Bafflestir, in which he lampooned the military bureaucracy. During his off-duty hours, he continued to paint as a hobby. In 1974 he was discharged from the Coast Guard and moved to Tahiti to work as an easel artist. After six months of struggling to find a painting style, he returned to Westlake Village, California.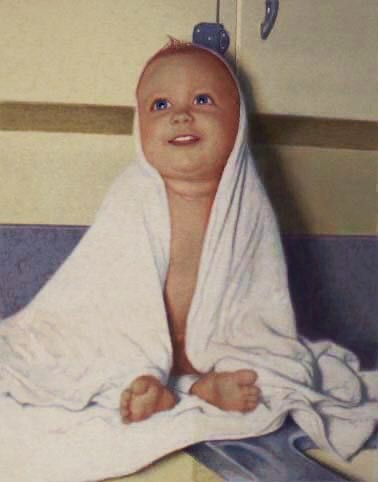 The Marlett family went to many art exhibitions during the 1970s. The two that had the greatest influence on Ron were the shows of Norman Rockwell and Vincent Van Gogh. The expertise reflected in Rockwellís realistic paintings created in Ron a strong desire to emulate the masterís style, and Van Goghís paintings were an inspiration to live the life of an easel painter. After studying the lives of many famous artists, he became convinced that the only way art could be created was for the artist to see his painting as a full-time job. This belief has stayed with him his whole life, and this can be seen in his work by the writing on many of his stretcher bars that include the hours it took him to create the painting.
Ron became a full time student majoring in art at Pierce College. He also was very active in painting Tahitian subject matter and displaying the paintings at sidewalk shows. One of the most interesting exhibitions he produced was at the Los Angeles Pacific Design Center in 1976. The large gallery was filled with 25 paintings and every night a Polynesian show of Tahitian musicians and dancers entertained the guests.
In 1978 he returned to Tahiti and lived in the district of Mahina for six months. Galerie Winkler helped him sell his paintings and encouraged him to extend his visa, but the desire to finish his education drove him to return to California in 1979.
For the next five years, Ron concentrated on his education, and in 1984 he graduated from California State University at Northridge with a Bachelor of Arts degree in applied arts. He developed a portfolio of acrylic illustrations and attempted to become a freelance illustrator. The politics of commercial art did not appeal to him, however, and he began yearning for his dream of being an easel artist. In the fall of 1986, he was accepted as a contracted artist for Martin Lawrence Galleries, which allowed him complete freedom to paint any subject matter, and paid him up front for his original paintings.
During the four years he painted for Martin Lawrence, Ronís paintings could be described as experiments in geometric composition. In order to supply Martin Lawrence Galleries with four paintings a month, Marlett began to paint at a fast pace. The realistic style he first started out with in 1986 began to change into an impressionism style by 1989. Once the bridge was crossed between realism and impressionism, he began to experiment with color. The last three paintings he sold to Martin Lawrence Galleries were impressionism paintings that used bright, intense colors. His vibrant acrylic paintings later became known as pop impressionism. In 1990, AG Publishing bought four original paintings from Marlett and used them to publish thousands of posters. AG Publishing also accepted two more originals on consignment, which placed the total number of pop impressionism paintings at nine. Toward the end of 1990, Ron became interested in giving his full attention to a family business that his younger brother Rich proposed. Ron stopped painting in the pop impressionism style and began refining his skill in realistic art.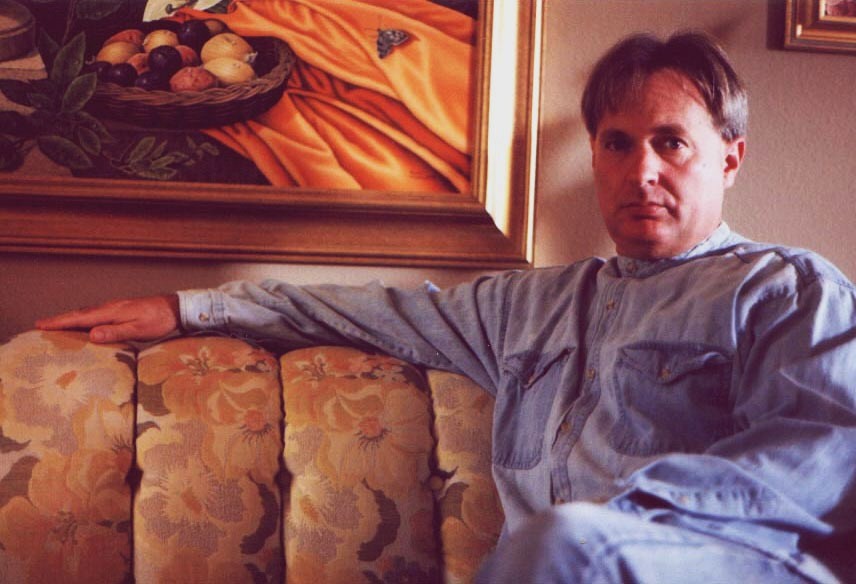 Rich Marlett conceived The Archaic Images Company for the purpose of publishing Ronís military art. The most successful painting that Ron created in this period was Assault on Battery Wagner. The painting depicts the heroic charge of the 54th Massachusetts regiment against a Confederate fort during the American Civil War. Limited edition prints were made of the painting and were sold under the same name as the original.
Of all the paintings he created for Archaic Images, a still life painting called Still Life with a Sword-Billed Hummingbird became a pivotal point in his career, because the baroque still life inspired him to devote the majority of his painting subjects to the still life genre.
From 1963 to 2015, Ron Marlett has painted 275 paintings. Today Ron continues to work on his realism paintings and his impressionism paintings. With Ron's realism paintings, he uses a procedure that is quite labor-intensive, involving under painting, detail painting, and glazing, combined with an extreme attention to detail. Ron also works on his impressionism paintings that have a completely different technique from his realistic paintings. Ron's impressionisism paintings are created with tiny diagonal lines. All this contributes to the long hours it takes him to create his art.
---
Education
California Teaching Credential in Art
California State University, Northridge (2003)
Bachelor of Arts
California State University, Northridge (1984)
Exhibitions
| | |
| --- | --- |
| 2014 | Irvine Art Center, Irvine, California |
| 2011 | Irvine Art Center, Irvine, California |
| 2000 | Carnegie Art Museum, Oxnard, California |
| 1995 | Ventura Art and History Museum, Ventura, California |
| 1994 | City Hall Art Gallery, Ventura, California |
| 1993 | Art Expo, Atlanta, Georgia |
| 1991 | Art Expo, Orlando, Florida |
| 1990 | Art Expo, Los Angeles, California |
| 1990 | Martin Lawrence Gallery, Santa Monica, California |
| 1990 | Martin Lawrence Gallery, San Diego, California |
| 1990 | Martin Lawrence Gallery, Palm Springs, California |
| 1989 | Martin Lawrence Gallery, San Francisco, California |
| 1988 | Martin Lawrence Gallery, Baltimore, Maryland |
| 1988 | Martin Lawrence Gallery, Princeton, New Jersey |
| 1987 | Martin Lawrence Gallery, Santa Monica, California |
| 1985 | Buenaventura Gallery, Ventura, California |
| 1985 | Thousand Oaks City Art Gallery, Thousands Oaks, California |
| 1982 | Galerie Marlett, Agoura Hills, California |
| 1981 | Galerie Marlett, Agoura Hills, California |
| 1978 | Galerie Winkler, Papeete, Tahiti |
| 1976 | Pacific Design Center, Los Angeles, California |
| 1974 | Galerie Winkler, Papeete, Tahiti |
| 1973 | Kahala Mall, Honolulu, Hawaii |
| 1972 | Ala Moana Mall, Honolulu, Hawaii |